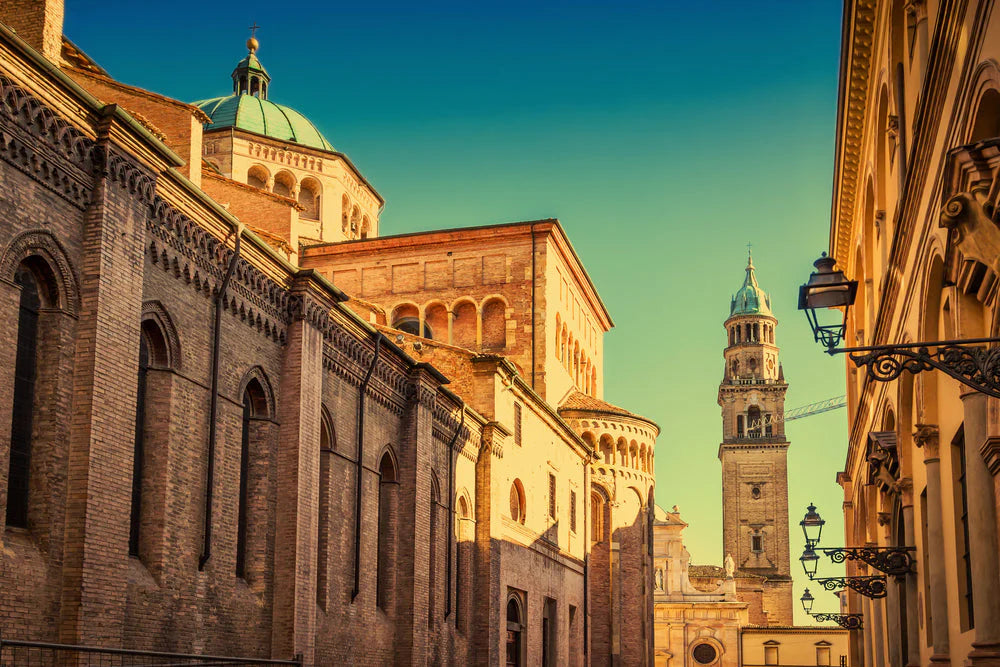 PHILOSOPHY
PINI PARMA was born out of a passion for the Italian style in men's wear. In order to realise our passion, we specially select high-quality products, which are put together by highly experienced Italian craftsmen. Our desire to share this style for men's clothing, has led us across all the regions of Italy in order to find the best craftsmen and suppliers. In a time of fast fashion, we strive for quality instead of mass-produced quantities.
Creating a classic style with a timeless design rather than just a passing trend, using expert craftsmen to hand tailor instead of machines. All our articles are produced in ateliers which respect traditional manufacturing crafted techniques from across the Italian regions of Emilia-Romagna, Piedmont, Lombardy, Campania and Tuscany.
Our collection is conceived with experience and a know-how which gives pride to the artisans who produce them and gives merit to our clients who wear them.
This is the reason why Pini Parma has decided to create a collection which is 100% Made in Italy.
The Italian Style has always been characterized by an equilibrium between elegance and boldness, having a traditional and contemporary styling. This is why we carried out an intensive search for the creation of all our new articles, so they can meet the demands of the Italian Style.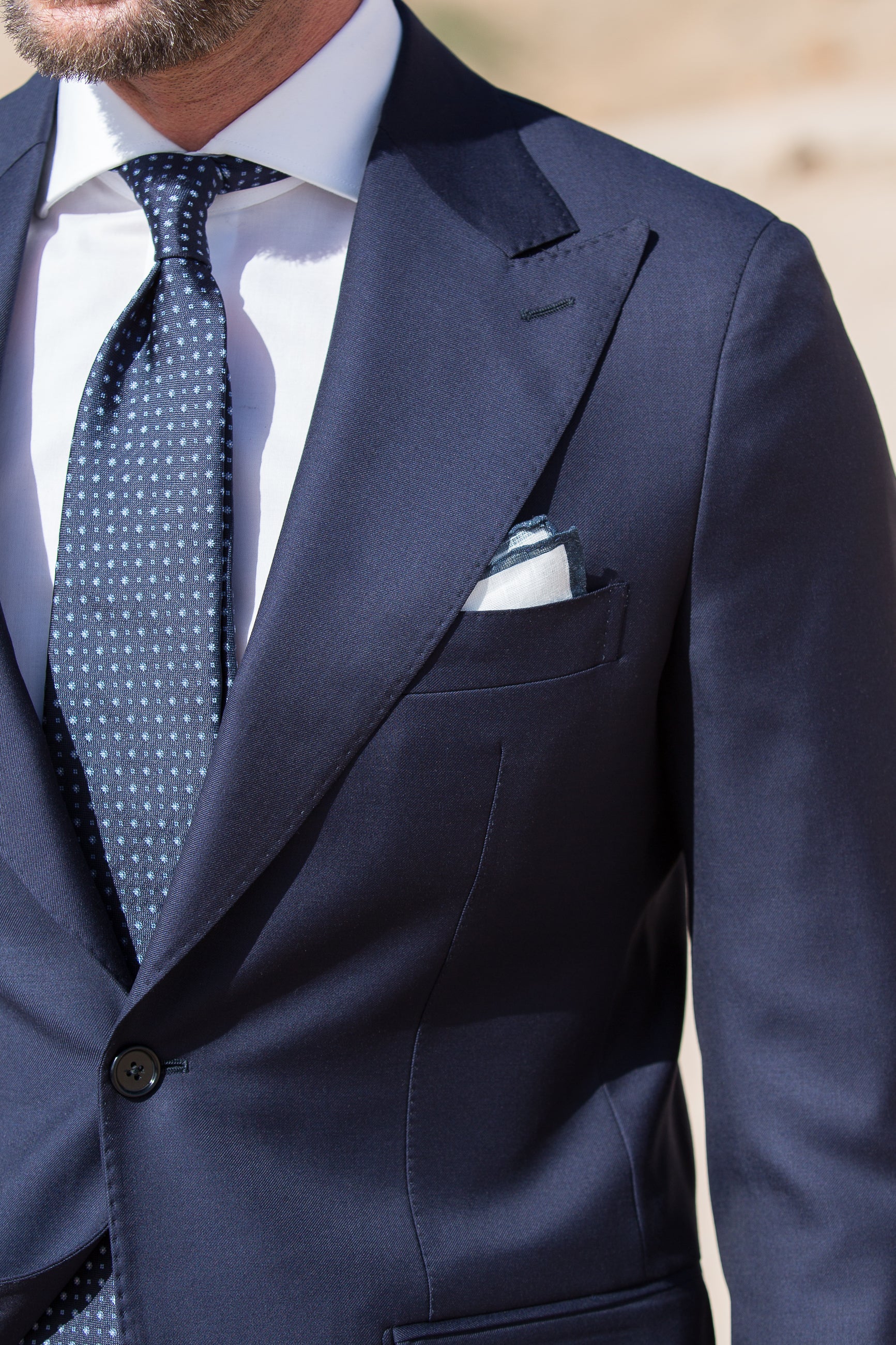 SORAGNA CAPSULE COLLECTION
Pini Parma has a great passion for Italian tailoring and has managed to bring innovation into traditional tailoring. To emphasize this idea the "Soragna " collection was created,  bringing  BESPOKE details from handmade tailoring to Pret-a-porter. In this collection, you will find details such as: double stitched AMF 2mm & 6mm on the lapel, shoulders, and pockets. The lapels are more generous, the trousers have a high waist large extended tab fastening belt and the side adjusters.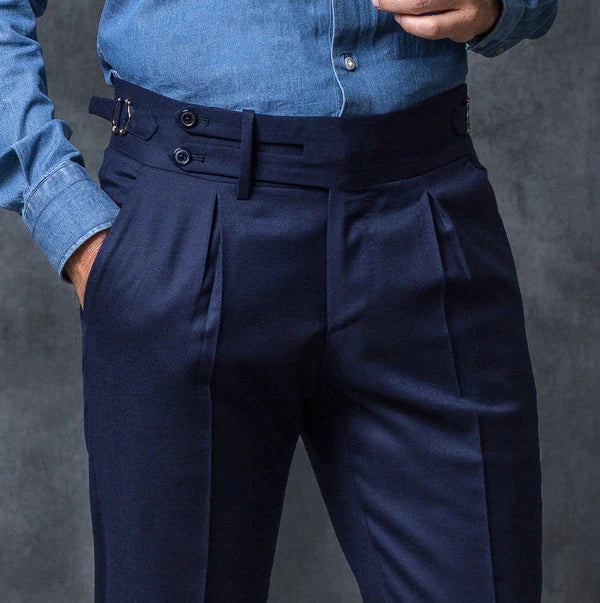 LIMITED EDITION
The passion for "sartoria italiana" has prompted us to propose something traditional and innovative at the same time: Introducing Bespoke's details, always associated with made-to-mesure, in the world of ready-to-wear.
This trouser Limited Edition is characterized by classic details revisited in a modern style. 
The real gentleman wasn't wearing a belt. Firstly because his trousers were cut or adjusted to fit perfectly to his silhouette, secondly, for aesthetic reasons. For this reason, we created a tailored trouser with a box pleat, a High-rise with a slim fit cut, a large extended tab fastening belt and the side adjusters.